Rapper DaBaby released his third studio album amid the coronavirus pandemic, but all fans seem to be talking about is that pesky producer tag that keeps on repeating "wait a minute, who are you?" throughout almost half of the tracks on "Blame It on Baby."
You are watching: Wait a minute, who are you dababy
"I swear to f–king god if I hear 'wait a minute, who are you' one more f–king time bro," one slightly annoyed listener tweeted before another added, "Wait a minute who are you" will be stuck in my head alllll weekend." 
The man behind the "wait a minute, who are you?" tag is none other than DJ K.i.D. The North Carolina-based producer is a frequent collaborator with DaBaby (real name: Jonathan Lyndale Kirk) whom he met two years ago after coming on as a last-minute DJ replacement for DaBaby at a college gig.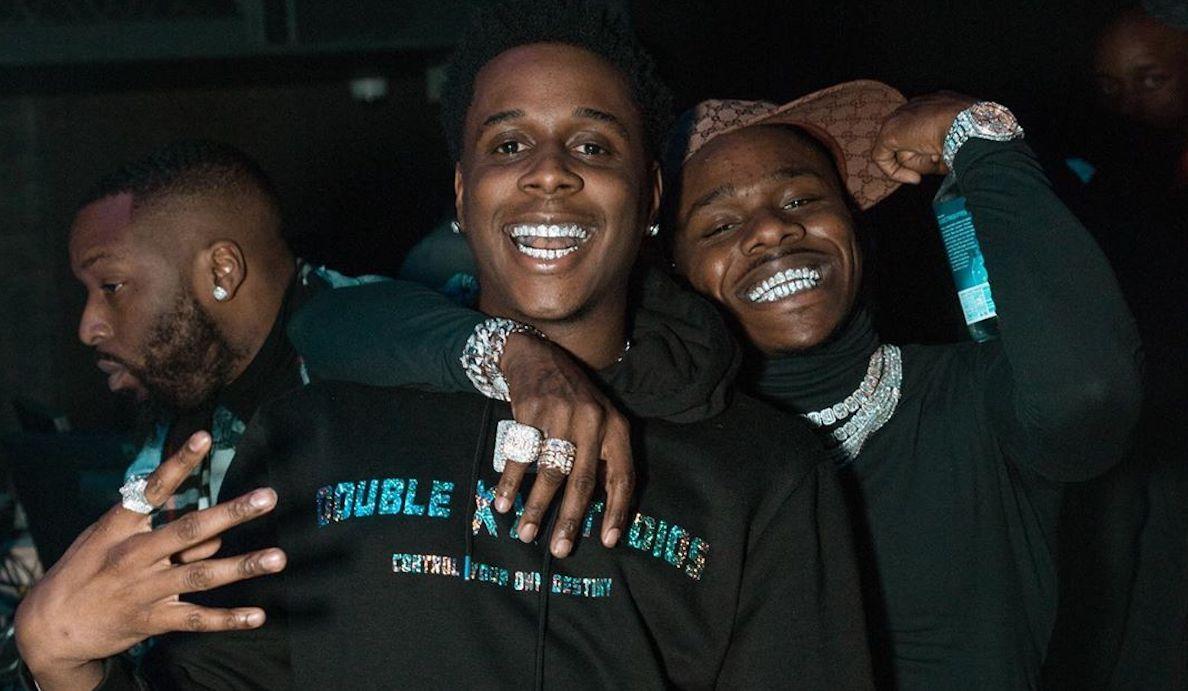 Since then, DJ K.i.D. has gone on to tour with DaBaby and worked with him on several tracks from his 2019 album "KIRK" and his 2020 single "Shut Up."
For "Blame It on Baby," the duo worked together on six of the 13 songs on the album. 
See more: How To Handle The Slow Fade ? (Dating, Men, Call, Advice) Why People Slow Fade, And What You Should Do
"Ain't s–t change about bruh and that's the thing about him," DJ K.i.d told Revolt about working with DaBaby. "For a regular person, something that dramatic would put a hitch in their character. But, bruh doesn't change. Everything about him was still solid. He's hungry. I haven't seen anyone like this in a while."
He continued, "When DaBaby and I hopped on the road for the Baby on Baby Tour, he saw that I was multi-talented as a DJ, producer, and engineer. He was the first one to see me as a star." 
The actual tag is sampled from the 1989 children's program-turned You on Kazoo, which has since gone viral as a meme. You can watch a clip of the original show below. 
As for why DJ K.i.D. chose that exact line remains a mystery, but he did explain the inspiration for his DJ name. "A King never stops developing,' he told Respect magazine.
And despite the half-dozen references on "Blame it On Baby," fans are still loving the album, which surpassed 25 million streams on Spotify in the 30 minutes following its release. 
See more: How To Get To Swamp Of Sorrows Horde Classic, Reaching The Swamp Of Sorrows Travel Guide
All in all Blame It On Baby a solid 9/10-amazing beats-amazing flows (finally switched it up)-amazing features -great barsFlaws:-some songs could've been longer-Megan Thee fucking Stallion
— Gabe🕺🏽🕺🏽 (
Dababy – ROCKSTAR ft. Roddy Rich (BLAME IT ON BABY) best song of 2020 🔥 pic.twitter.com/mVRrKag693