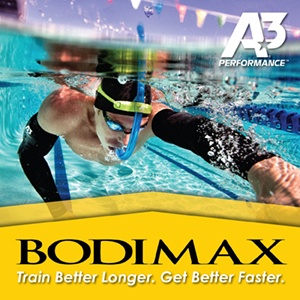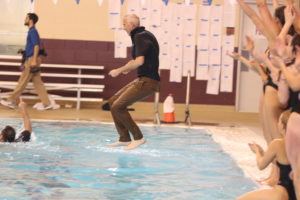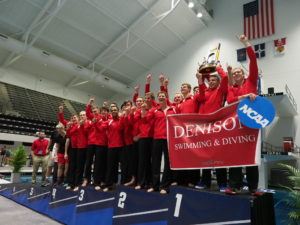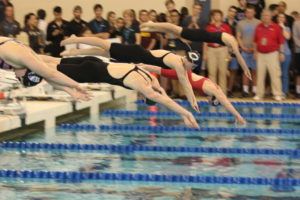 Denison's KT Kustritz Establishes New D3 Meet Record in 200 Breast
Denison sophomore KT Kustritz broke the NCAA Division III Meet Record in the 200 breast on Saturday with 2:12.27.
James Sutherlandby James Sutherland 3
March 21st, 2018 College, National, NCAA Division III, News, Previews & Recaps
2018 NCAA DIVISION III MEN'S SWIMMING AND DIVING CHAMPIONSHIPS
Dates: Wednesday, March 21 – Saturday, March 24Swimming: prelims 10am, finals 6pmLocation: IU Natatorium, Indianapolis, IN (Eastern Time Zone)
500 Freestyle Finals
NCAA Record: 4:18.35, Arthur Conover, Kenyon (2017)Taye Baldinazzo, Chicago, 4:25.76
Emory junior Thomas Gordon pulled away from the field on the back half to claim the 500 free title in 4:23.70, knocking over three and a half seconds off his prelim swim. Gordon finished 3rd last year in 4:22.69. Matthew Hedman of Denison, also a junior, takes the runner-up spot in 4:25.16. Hedman was the top seed this morning in 4:26.44.
You are watching: Ncaa division 3 swimming championships 2018
Chicago's Taye Baldinazzo pulled out 3rd place from lane 8, dropping his 4:28.29 prelim swim down to 4:25.76 to get by Tim Hagemesiter (4:26.05) who took 4th.
Top seed coming into the meet Griffith Otazu of John Hopkins won the B-final in 4:26.02, just off his seed of 4:25.30. Connor Rumpit of Kenyon was 2nd in 4:27.18, as both knocked significant time off their prelim swims (4:29.31 and 4:29.58 respectively).
200 INDIVIDUAL MEDLEY Finals
NCAA Record: 1:44.18, Andrew Wilson, Emory (2017)Robert Wang, Denison, 1:47.50
It was a very close race the entire way in the men's 200 IM final, but it was New York senior Ian Rainey who prevailed from lane 7 to take the win in 1:46.94. He held off Washington's Kevin Van Cleave, who made up a ton of ground with the fastest breast split in the field (30.27) to nearly pull even with Rainey, but couldn't make up any more ground on free. He took 2nd in 1:47.18, and Robert Wang of Denison, who missed a second swim as a freshman in 17th, took 3rd in his sophomore year in 1:47.50.
Collin Miller (1:48.43) edged out Matthew Leenhouts (1:48.87) for 4th, while Cooper Knapp won the B-final in 1:48.28.
See more: The Superior Court Of California County Of Sonoma, Superior Court Of California, County Of Sonoma
50 Freestyle Finals
Jack Englehardt, UWSP, 19.94Isaac Casey, LORA, 20.02
Emory's Oliver Smith successfully defends his title in 19.39, just .02 off his record set in the prelims. Jack Englehardt of UW Stevens Point moved up from 5th to 2nd with a sub-20 clocking in 19.94, and Isaac Casey of Loras was 3rd in 20.02.
Roger Gu of Tufts took 4th in 20.06, and Mathias Kolleck of Emory was 5th in 20.15. Aaron Green of Widener won the B-final in 20.29.
3 Meter Diving Finals
Heath Ogawa, Lake Forest, 573.60Connor Brisson, NYU, 553.00Sam Hoyt, Union, 552.55
Heath Ogawa of Lake Forest came out on top in the men's 3 meter finals with a score of 573.60. Connor Brisson of NYU equalled his finish last year with 553.00, and Sam Hoyt of Union was 3rd with 552.55.
200 Medley Relay Finals
NCAA Record: 1:26.14, Emory (2017)Emory, 1:27.63Denison, 1:28.08UW Stevens Point, 1:28.43
With the fastest back (Sage Ono – 22.21) and fly (Oliver Smith – 20.70) legs in the field, Emory defended their 200 medley relay title in 1:27.63. Denison had the top breast leg from Tiernan Foster-Smith (24.38) as they took 2nd in 1:28.08, and UW Stevens Point had the top anchor from Jack Englehardt (19.35) for 3rd in 1:28.43.
See more: Web Video / Lele Pons The Space Between Us ' Set Visit, The Space Between Us (2017)
Heading into day 2 Denison leads the standings going away, with 138.5 points to Emory's 99 and Kenyon's 75.