Genius investigator Keith Flick rejoins the royal police force just as serial killer "B" emerges. Mysterious youth Koku may be an ally, or a target.
You are watching: B: the beginning season 1 episode 1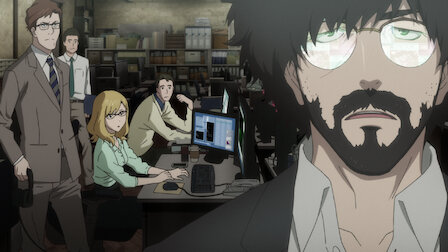 Keith rejoins the RIS just in time to work a brutal double murder involving "Killer B." Then an unknown group steals a military vehicle for a rampage.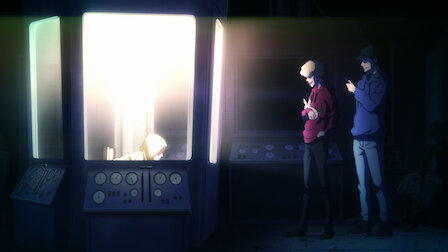 The RIS investigates a death that appears to be linked to Killer B, though Keith disagrees. Another body leads them to stake out a high-powered party.
Kaela battles the hackers as the poison gas release ticks closer. Keith drags Boris on a chase outside the city, pursuing Koku and one of the gang.
Koku and Keith both pay visits to the Royal Library. Afterward, Lily heads to Keith's apartment to discuss her thoughts on the Killer B case.
The team members grapple with the attack on one of their own, and the fact that there must be a traitor on the inside. Koku realizes who Canopus is.
After confronting Keith on the roof of the hospital, Koku agrees to meet him at a temple the next day. Keith is declared a murder suspect.
Minatsuki gives the OK for the others to attack Koku, but Keith intervenes to protect him. The RIS receives an ultimatum.
Eric implores Keith to return to the RIS, then suspends Lily in an effort to track Keith down. Minatsuki sends Takeru after Koku.
Keith turns himself in and the RIS decides to spend the few remaining hours laying a trap for the suspected head of Market Maker, using Lily as bait.
See more: What Is A Ghost Note On Guitar, What Is A Ghost Note
Koku searches for the zeppelin containing Market Maker and Yuna. Meanwhile, Keith, Eric and Kaela frantically search for Gilbert and Lily.
Keith sets off in pursuit of Gilbert once more. Koku finds the zeppelin and Minatsuki, but Laica escapes with Yuna in accordance with the prophecy.
The RIS races to the scene, while Keith confronts Gilbert at the old Jaula Blanca facility. Koku fights Laica for his and Yuna's survival.
When Keith is abducted and a friend from Koku's past resurfaces, Killer B returns and everyone is pulled into a conspiracy involving the crown.
Koku is approached by Kirisame, a figure from his childhood who he thought was dead. He asks Koku to join him in his fight for a new world order.
Kirisame's subordinates force Koku into carrying out an act of violence against a senator. Then Koku breaks into the royal palace.
The royal palace refuses to fully cooperate with the RIS investigation. Lily and Koku head out to get more information on Keith's disappearance.
Keith's friends narrow down possible locations where he's being held, but with Keith already starting to hallucinate from hunger, time is running out.
Koku, Izanami and Yuna have to fight off an ambush from Kirisame's subordinates. Lily gets pulled over while driving with the king in her car.
See more: Donde Puedo Sacar Copias Las 24 Horas, Master Print
With the RIS continuing their pursuit of Killer B, Koku goes into hiding, but Kirisame seeks him out for a final confrontation.
Hiroaki HirataYuki KajiAsami SetoHiroki TouchiMinoru InabaAmi KoshimizuToshiyuki ToyonagaShintaro TanakaAtsushi GotoToshiyuki MorikawaKaito IshikawaSatomi SatoYu KitadaMitsuki SaigaKazuya NakaiNozomi KamedaMakoto AwaneTakuma Terashima